Rightwards Arrow with Hook Emoji
↪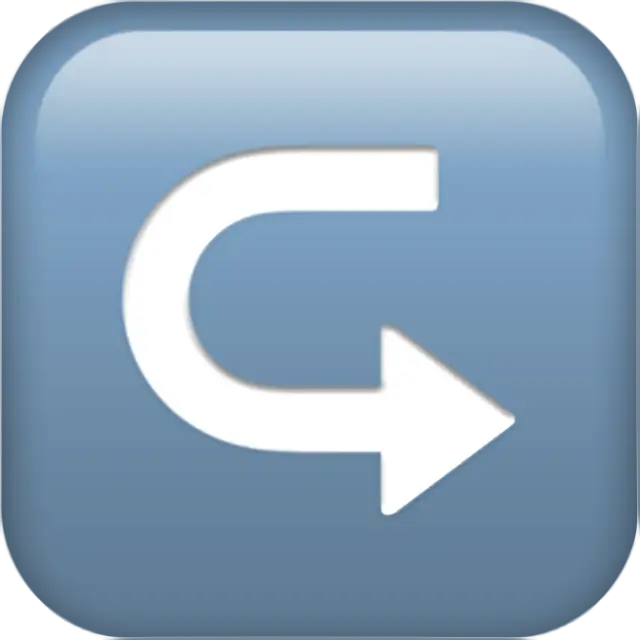 U+21AA
Why is the symbol not displayed?
Emoji Meaning
Injective function in mathematics. It's also known as injection, or one-to-one function.
The symbol "Rightwards Arrow with Hook" is included in the "Arrows with modifications" Subblock of the "Arrows" Block and was approved as part of Unicode version 1.1 in 1993. In 2015, it was also approved as an emoji in version 1.0 and added to the "Arrow" Subcategory of the "Symbols" Category.
Text is also available in the following languages: Español; Русский;
Synonyms
Left Arrow Curving Right.
Unicode Name
Rightwards Arrow with Hook
Unicode Number

HTML

Code
CSS Code
Unicode Blocks
Arrows
Unicode Subblock
Arrows with modifications
Unicode Version
1.1 (1993)
Emoji Version
1.0 (2015)
Emoji Category
Symbols
Emoji Subcategory
Arrow
| | |
| --- | --- |
| Version | 1.1 |
| Block | Arrows |
| Type of paired mirror bracket (bidi) | None |
| Composition Exclusion | No |
| Case change | 21AA |
| Simple case change | 21AA |
| Encoding | hex | dec (bytes) | dec | binary |
| --- | --- | --- | --- | --- |
| UTF-8 | E2 86 AA | 226 134 170 | 14845610 | 11100010 10000110 10101010 |
| UTF-16BE | 21 AA | 33 170 | 8618 | 00100001 10101010 |
| UTF-16LE | AA 21 | 170 33 | 43553 | 10101010 00100001 |
| UTF-32BE | 00 00 21 AA | 0 0 33 170 | 8618 | 00000000 00000000 00100001 10101010 |
| UTF-32LE | AA 21 00 00 | 170 33 0 0 | 2854289408 | 10101010 00100001 00000000 00000000 |
Отображение этого Emoji в разных системах
Apple

Google

Facebook

Twitter

Mozilla

Microsoft

Samsung

LG